Customer Service & Organisational Effectiveness
Disclaimer: This work has been submitted by a student. This is not an example of the work written by our professional academic writers. You can view samples of our professional work here.
Any opinions, findings, conclusions or recommendations expressed in this material are those of the authors and do not necessarily reflect the views of UK Essays.
Published: Wed, 13 Sep 2017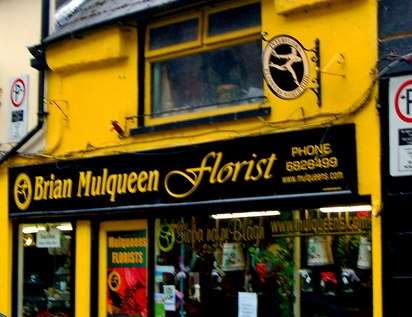 1. INTRODUCTION  
Mulqueen's Florist in O'Connell Street, Ennis, Co. Clare. This organisation is a Florist's with a very busy and competitive reputation. It is one of three Florist's in the town of Ennis. Two of these are part of the Mulqueen's brand and its biggest competitor would be Victorian Posy, which is also in Ennis town. In comparison Muqlueen's Florist would be the more well established and the busier of the two florists.
2. TARGET MARKET
Mulqueen's florists deals with many different customer types. Their general clientele would be Hotels, Weddings, Funerals, Mother's Day, Valentine's Day, Interflora (worldwide) and general daily sales from the phone and customers who walk into the store. In comparison Mulqueen's would be by far the busiest florist in the town of Ennis.
3. ORGANISATION'S PRESENTATION
Mulqueen's Florist's is a well-advertised shop. Below is a list of how they advertise:
Van with the Mulqueen's logo
Business Cards (appendix 1)
Mulqueen's flowers web site
Interflora web page for ordering worldwide
Facebook page
Often gives local sponsorship
They have a strong reputation through word of mouth as been one of the busiest and best florists in Clare and I feel their reputation exceeds them.
Mulqueen's runs two premises in the town within closes proximity of each other. On entry to the main shop in O'Connell Street the first thing that hits you is all the flowers. On closer inspection you will find it could do with a revamp as some of the shelves are quite old and in need of replacing. The shop space is quiet small for the turnover of people it may bring for peak times such as Christmas, Valentine's day and Mother's day. The premises in their second shop in Carmody Street is much bigger and there is more space to move around, all fixtures and fittings in this premises look much better maintained.
The organisation offers many ranges of flowers from weddings (appendix 2) to presents. In general items you pick from the business web page are done exactly as per the web page. Prices are marked at a competitive rate.
It is a well-run busy shop and employees appear very friendly and approachable and are quick to try and assist you. The telephone manner of the staff is very friendly and efficient. The management of this organisation appears to run a good business.
The employees appear business/casual dressed and some wear aprons. You are dealing with flowers and water in a cold environment so it's important to dress warmly and comfortably, but staff appear to be turned out well.
4. POTENTIAL POSITIVE AND POTENTIAL NEGATIVE
The potential positive impact the advertising has is the potential to draw in new clients and keep existing clients up to date with new offers etc. A potential negative this can have is that when a customer orders an item on line, when the see the product they sometimes feel it's not true to size or doesn't contain as much flowers as they expected.
5 CATERING FOR DISABILITY AND DIVERSITY
It does not cater for disability due to the location and lay out of the shop, the entrance is too narrow and there is no public toilet for customers to use. This organisation doesn't discriminate against anyone due to age, physical abilities, sexual orientation, religious beliefs, social economic status, political beliefs or other ideologies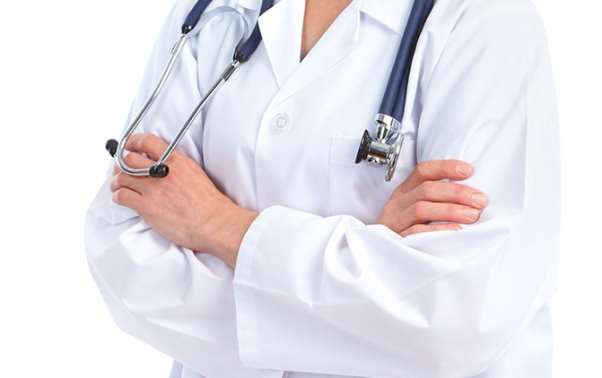 1. INTRODUCTION
Dr Mary O'Brien, Roslevan Medical Centre, Unit 4, Roslevan Shopping Centre, Roslevan, Ennis, Co Clare. This is a well reputable doctor's surgery in Ennis however, it is well organised and not overly busy with patient's, leading to long waits on appointment. There is many doctor's surgeries' in Ennis so competition is high, but this surgery stands tall in the market place.
2. TARGET MARKET
The target market is the general population in the Roslevan area, ranging in age and sex. It is an organisation which meets the basic needs of its client's by offering basic G.P health care. It offers a comfortable setting with minimal waiting once an appointment has been attained
3. ORANGISATION PRESENTATION
I have not seen any advertisement for this organisation. I heard of this doctor's surgery through word of mouth from a family member who had a good experience at this surgery.
The building is quite new and well presented. There is a double door for entrance which leads into a large reception area with a lot of space, the receptionist desk it the first thing you meet. Leading off this to the left is a nice and clean waiting area which seats roughly 10 people. There is a seating area out in reception if this area becomes full. Everything appears very clean and new.
This G. P's office offers a wide range of medical services including, general check-up, blood tests, information on medicine (appendix 3) smear checks (appendix 4), prescriptions, and referrals. This G. P's rates are on the average scale in comparison to other local G.P offices. The quality of care you receive based on my experience and some family members is excellent and I feel all your medical needs are met and there is excellent post appointment care.
There appears to be great interaction between the receptionist and patients when you first enter the premises, they are always very courteous and friendly including over the telephone. The G.P herself appears to interact in a professional and friendly manner with her receptionist.
The receptionist and G.P are both always dressed very professional in dressy casual outfits and always look tidy and well kept. Giving off a very professional feel.
4. POTENTIAL POSITIVE AND POTENTIAL NEGATIVE
A potential positive on this is that people are hearing about this practice and looking to transfer to it based on what they are hearing from other people. The most common way a place gets a reputation is from what they hear from word of mouth. To date no negatives noted.
5. CATERING FOR DISABILITY AND DIVERSITY   
This organisation caters well for disabilities and wheelchair accessible patients. There is a public car park right outside with some spaces allocated for disability. On entry to the premises there is double doors which both can be opened to allow a wheelchair to pass through. The reception area has a wide open space with plenty of room to allow access. There is also wheelchair accessible toilets. This organisation doesn't discriminate against anyone due to age, physical abilities, sexual orientation, religious beliefs, social economic status, political beliefs or other ideologies
---
[i] Mulqueens florist Facebook page
---
Cite This Work
To export a reference to this article please select a referencing stye below:
Reference Copied to Clipboard.
Reference Copied to Clipboard.
Reference Copied to Clipboard.
Reference Copied to Clipboard.
Reference Copied to Clipboard.
Reference Copied to Clipboard.
Reference Copied to Clipboard.