Academic Poster Service
Posters are a great way to express your work or research in a concise and creative way. They're often used in the academic setting as a university assignment to summarise or publicise research. Creating a poster that's informative, attention-grabbing and comprehensible can be hard, but our expert writers are here to help!
Balancing design and information can be tricky. It's easy to get lost amongst all the content that you need to share - especially if there is a word count, pictures or a required paper size. With our Academic Poster Service, we will be able to give the poster a clear purpose and cater to the needs of your audience.
Our Academic Poster Service will give you both style and substance! Our writers are confident in the design principles of font size, graphics and colouring, and are knowledgeable in every field, so they are well-equipped to demonstrate the type of content and referencing that your poster will need.
See for yourself
Samples

of our work

We have a number of sample papers to illustrate the quality of our services. Each sample has been written to a specific academic grade.

Samples of our work
Prices from
£
28
Undergraduate 2:2 • 250 words • 7 day delivery
Order a poster
Delivered on-time or your money back
Written to Standard
Plagiarism-free
Always on Time
Unrivalled Quality
Why choose our academic poster service?
Our Posters are rich in research and analysis in order to help you create a perfect academic poster. We provide clear information that's supported by a robust range of quality sources and tailored to your desired audience. Each piece of work we create is beautifully organised and signposted in order to make it easy to follow.
Each poster that we create must pass our quality checks, including the design! We make sure that the work we deliver is beautifully arranged and visually appealing. We'll make sure to strike a balance between the proportion of images and text and include any graphics or charts that you think will be important.
Reasons to choose UK Essays
We only allow our qualified academic writers with matching qualifications to take on your work.

Your order will go through rigorous quality controls and is checked against your instructions and academic standards by qualified professionals, we'll even give you a quality report to show our findings.

You get a 7 day amendment period, so if you're not happy with the work, let us know and we'll resolve any concerns. Longer amendment periods can also be selected at the time of placing an order.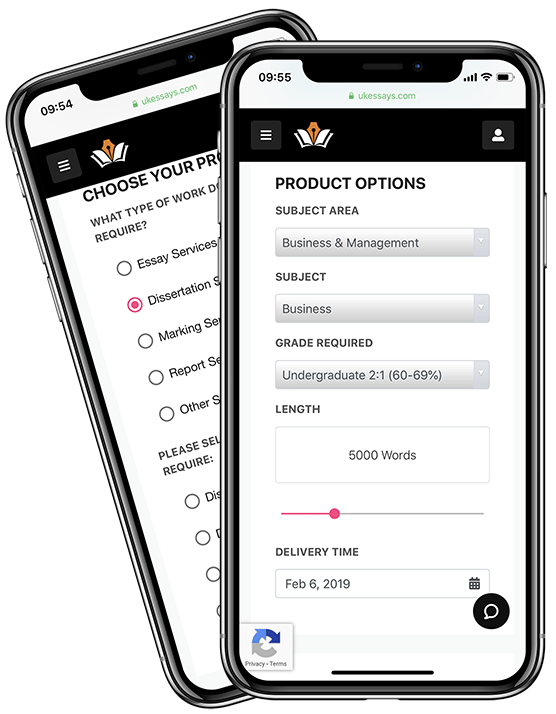 Our order process is simple Three easy steps!
Start your UK Essays order

In the first step, select the type of work that you need, and your requirements for it – including the size of the poster, the amount of words, the grade you are aiming for and the date you need it by. Be sure to include enough time to make the poster yourself!

Simply head to our online order form to get started with your UKEssays order and follow the directions given.

Tell us all your requirements

We then need to know about the subject you are studying and the content that you want in the poster. We'll ask you some specific questions about the type of poster you need and exactly what purpose it should fulfil. The more information that you give us, the better your poster will be! You can also add any files or marking criteria that you think will be useful for your project.

An academic expert will start your order

Once the work has been completed, we then check your work for quality. Our in-house Quality Control Team will examine every aspect of the poster, making sure it follows your instructions and meets the grade you have asked for. Once completed, your order can be downloaded from your online account.
How to use the service correctly
Using the model poster correctly is key to achieving academic success
Our Poster Service will help you to develop your own poster for your assessment. When you order with us, we'll show you how to create a poster that's packed with information and attractively arranged to grab the attention of your audience.
We want you to get the most out of your education, and our Poster Service is the perfect way to help you gain the knowledge you need to get the grades you want. When you receive your poster, we suggest that you read through it carefully so that you understand its composition and the content that we've included. Re-read each section, making notes as you go along, and develop your own arguments and ideas by learning from our example.
Our order will include up-to-date and relevant sources, and we recommend that you check these out to further your research. Once you've learned everything you can, use the poster that our writer has created as a guide to making your own, learning from the structure, sources and layout. Our Fair Use Policy will give you some more insight into how our Poster Service should be used.
Our Fair Use Policy
Our Fair Use Policy outlines the way in which the work we provide should be used and gives you the necessary guidance to get the most out of your model answer.
Read our Fair Use Policy
Don't just take our word for it!
We've served over 25,000 customers since we started trading in 2003. The reviews below are all from the independently verified and trusted Reviews.io website - a leading online reviews platform.

The writer has thoroughly analysed my question of study, each section was clear and precise, this is really helping me fulfil my dissertation writing.

Theon
Thank you for the job well done. I am still waiting for the results.

Victor
Excellent service, definitely recommend

Saaria R
Really good well written, it was great

Zoun
Don't feel anxious putting your trust in these guys, they really do get the job done! Proper efficient with a quality outcome!

Samuel B
Fantastic service. It definitely helps having a model answer to gauge my own work against. Will definitely be using this service again. Nothing is ever too much trouble when asking for changes of work produced.

Anne M
Confidence in UKEssays
We aim to be the leading provider of academic support services, which is why from start to finish, we're here for you. As well as being available by phone, in person at our UK-based offices or via your account's messaging system, we also have a Live Chat Support Team on hand so that you can get even faster responses when you need them! We provide a professional service with every order, because we know how important it is to get it right every time. You can read our independently verified customer reviews here.
Quality control is a huge part of what we do. We review every single poster that our writers make, paying close attention to both style and the information that is delivered. Our in-house Quality Control Team come from all sorts of backgrounds and are experienced in a huge number of subjects, so they know what to look for regardless of your area of study.
We have hundreds of writers, so no matter what subject you're studying, or whether it's for an undergraduate or master's degree, we have someone who can help you. We have a team who are dedicated to finding only the most experienced professionals and academics to complete orders for us. Each writer must undergo strict checks on their identity and are tested on their writing before they are allowed to start work with us. You can read more about our writer hiring process here.
Frequently asked questions
Why do people use academic poster services?
There are many reasons why you might want to use our Poster Service, and if you've never used one before, you might be nervous! Our Live Chat Support Team are happy to help with any questions that you might have, and you can also check out the frequently asked questions in our Help Centre.
Can I submit the writer's work as my own?
The work we create for you is to be used as a guide to help you complete your own work. You need to submit your own poster, and you cannot copy any of our content in your own work. Our service aims to show you what you need to do to get the grade you want, and you can look at the structure and references we've used to help you do this. You can learn more about how to use your order in our Fair Use Policy.
When does the delivery period start?
The delivery period starts once we've found a writer and have received a payment of at least 50% of the order cost. It typically takes between 24 and 48 hours to find a writer, although every order is different, so be sure to choose a delivery date that gives you enough time to re-write your work! We always keep you updated whilst we're looking for a writer, so you're kept informed every step of the way. Additionally, we might sometimes ask for a little more information before we begin looking for a writer in order to make sure the right person is assigned to your work.
Is your service confidential?
Our service is fully confidential, and any files that you send us are anonymised before sending them on to your writer. We are fully compliant with the Data Protection Act 2018, and we ensure our Privacy Policy is kept in-line with the latest privacy regulations). We don't keep your files any longer than necessary, and we never sell your data to any third parties.
Related services
We offer a huge assortment of services because there are so many types of assignments! We can help with any degree type or level, and we can work to any delivery date or word length.
Sometimes, posters are required as part of research or a dissertation. Our writers are highly experienced in writing these longer pieces of academic work, so check out our Dissertation Writing Service!
If you have other pieces of work to complete during your degree, we can put you on course for writing one of your best essays yet. We'll take your instructions and provide you with a high-quality paper, showing you the structure, references and content that will be expected of you in order to get the grades you want!
View our full service portfolio.