Disclaimer: This work has been submitted by a student. This is not an example of the work produced by our Essay Writing Service. You can view samples of our professional work here.
Any opinions, findings, conclusions or recommendations expressed in this material are those of the authors and do not necessarily reflect the views of UK Essays.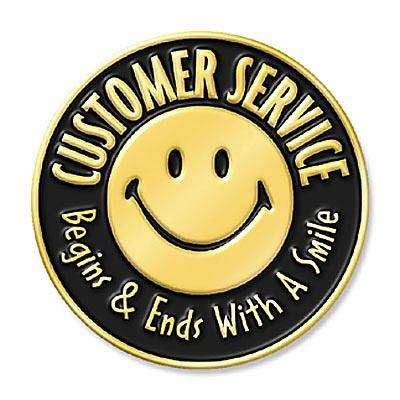 Photograph of Business exterior (positive)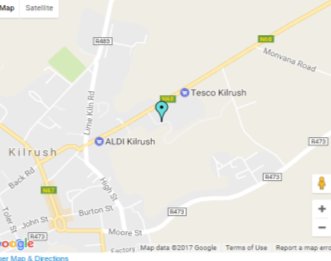 Location of store on the map 
very clear.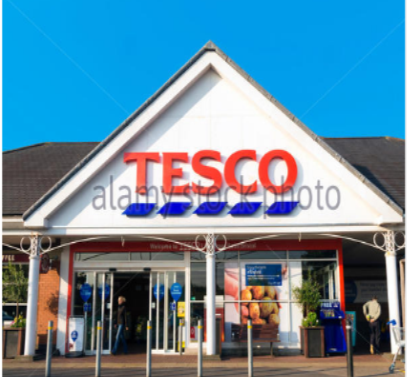 Customer service message
Business name clearly signed.
Exterior of building bright,
Evidence of product availability visible by poster on window.
Adequate FREE parking facilities for disabled, mother and baby and regular customers.
Screenshot of business website (positive)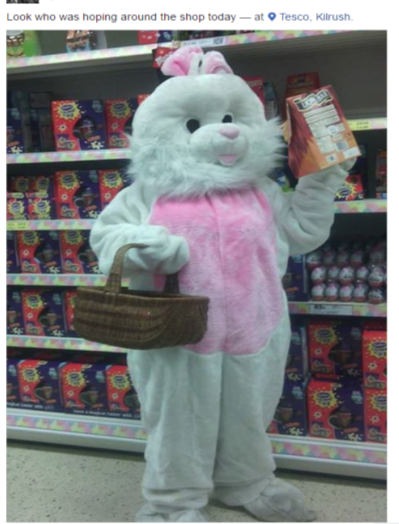 Customer Service message Tesco Kilrush go the extra mile for good customer service. Good customer staff/relationship with a sense of humour. Clever advertising!
This store is clean, very well stocked. Offer are easy to see.
https://www.facebook.com/photo.php?fbid=950581794982594&set=gm.943776575641999&type=3&theater
Printed material from an organisation (Positive)
This is an informative online shopping page. It lays out clearly
the steps to take when shopping on line in Tesco.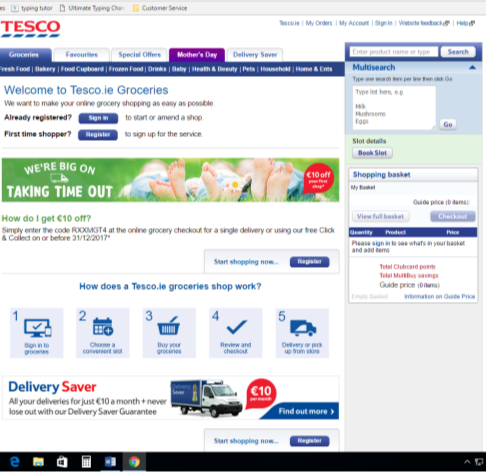 Customer service message: This is an informative online shopping page. It lays out clearly the steps to take when shopping on line in Tesco. There are many customers who are unable to visit the store. But by having an online service with an efficient cost effective delivery service. Its shopping at your fingertips.
A news report (positive)
Woman who slipped on grapes has Tesco award cut to £1.25m
Tim Healy March 4 2017 2:30 AM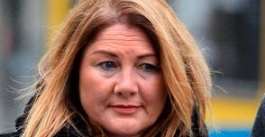 Irish Independent
Woman who slipped on grapes has Tesco award
Cut to £1.25m
A woman left permanently disabled with severe back and other injuries after slipping on grapes while shopping in a Tesco store has had her £1.43m damages award reduced to £1.25m.
Patricia Walsh (48), a mother of two, from Carrigaholt, Co Clare, sued over her fall in the fruit section of the Tesco store at Kilrush, in August 2012. She hit the ground after her legs shot out from under her and was unable to get up.
Tesco admitted liability on the first day of the High Court hearing but disputed the sums claimed.
On the basis of medical and other evidence heard over seven days, Mr Justice Anthony Barr held she suffered severe physical and psychological injuries, including serious back and bladder injuries, leaving her "grossly disabled in all aspects of her life".
A former active sportswoman who had played GAA with Co Clare and Munster, she cannot play sports and will probably be unable to resume her work as a part-time secretary, he said.
He awarded some £1.43m but Tesco appealed that sum. A stay applied on the award pending appeal on condition £500,000 was paid out in advance, plus 75pc of her legal costs.
Yesterday, the three-judge Court of Appeal cut the award by about £182,000 on foot of various findings, including about the number of medical procedures to be funded.
While accepting Tesco "to a certain extent" won its appeal, Ms Justice Mary Irvine said Ms Walsh was entitled to costs of the appeal. That was for reasons including Tesco's failure to respond to a letter from Ms Walsh's side last January, before the appeal hearing, offering to accept £1.2m instead of the £1.4m award. Had Tesco accepted that offer, Ms Walsh would have received less than the appeal court had decided she was entitled to, the judge noted.
Tesco wished to appeal for reasons including it considered the overall award was too high.
Customer Service Message (Positive)Tesco owned up to its liabilities when it paid out compensation to customer who had an accident within the store. (It went to court because it disagreed with the award being too high)
Photograph on business exterior (negative)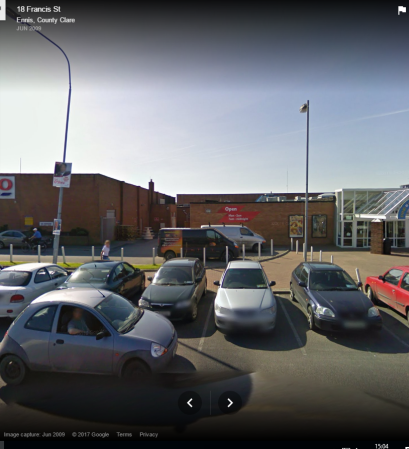 Customer Service Message:Car park very congested as it is shared by Penneys/Tesco Ennis/ Butchers/Chemist/ and very busy restaurant. Never enough parking. Charged for parking. Penneys store is contained in shopping mall but the signage is very unclear for Penneys.
Recommendations:Large signage is needed to determine that Penneys are actually in the building. A car park extension is essential. Free parking would be a good will gesture for their loyal customer.
A screenshot of business website. (Negative)
This is not clear what Penneys are advertising Is it a holiday to Ibiza?
Is it advertising drinks? Is it advertising homeware?

Or maybe a trip to the garden centre!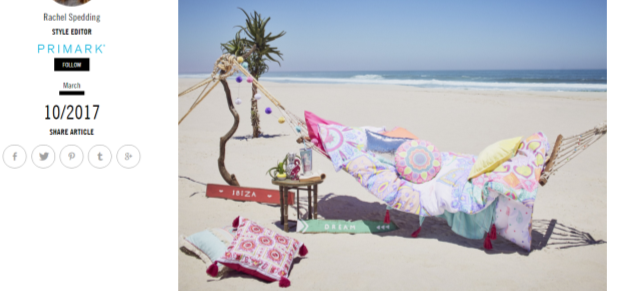 Customer Service Message: This image is not clear on what aspect of these items are advertised leaving your mind to ramble on a sun holiday.
Recommendations:A clearer indication that it's the homeware that is being advertised for promotion by emphasising "Homeware products".
https://www.primark.com/en-ie/features/home/2017/March/Ibiza-Wanderlust-Spring-2017
Ennis Shopping Centre,
Francis Street,
Ennis,
Co. Clare
065 6829921
Category: Penneys, Fashion & Clothing, Department Stores
Opening Hours:
| | |
| --- | --- |
| Mon | 9:30am – 6pm |
| Tue | 9:30am – 6pm |
| Wed | 9:30am – 6pm |
| Thu | 9:30am – 9pm |
| Fri | 9:30am – 9pm |
| Sat | 9:30am – 6pm |
| Sun | 12pm – 6pm |
Customer service message: (Negative)
After going to Penneys to check for brochures and leaflets there weren't any available.
The don't actually do any literature. Any information available is on the internet or social media website. (Please see information above). Not everybody can access this information for one reason or another. No computer/No computer skills.
Recommendations
I think Penneys should have booklets and discount vouchers like their competitors.
https://www.localmint.com/ie/penneys-ennis-opening-hours-239
A news report regarding employment conditions: (Negative)
Primark investigates claim of 'cry for help' note in trousers
From the section Northern
Image copyrightAMNESTY INTERNATIONALImage captionThe note was inside a pair of trousers bought in Primark's Belfast storeA shopper has claimed she found a "cry for help" note hidden inside a pair of trousers alleging slave labour conditions in a Chinese prison.
The note, wrapped in a prison identity card, claimed inmates were forced to work 15 hours a day making clothes.
Karen Wisínska said she bought the trousers in Primark's Belfast store in June 2011 but had never worn them. She discovered the note just last week.
A Primark spokesperson said the firm has begun an immediate investigation.
The writer of the note claimed inmates were forced to work "like oxen" and were given food that would be considered unfit for animals.
It is not yet known if the allegations made in the note are genuine.
'Shocked'
Mrs Wisínska, who lives in County Fermanagh, Northern Ireland, bought the trousers during a shopping trip to Belfast three years ago, but had never worn them because when she took them home, she found the zip was broken.
She put them into her wardrobe and did not take them out again until last week, when she was packing clothes for a holiday.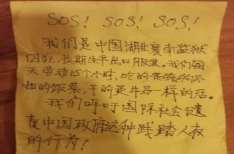 Customer Service Message:This reports highlights the slave labour conditions in which some of Primark clothing is made.
Recommendations:My recommendations would be to treat the employee in these "sweat factors" and prisons in a more humane manner. With less hours and better food and a fair rate of payment.   
Cite This Work
To export a reference to this article please select a referencing stye below:
Reference Copied to Clipboard.
Reference Copied to Clipboard.
Reference Copied to Clipboard.
Reference Copied to Clipboard.
Reference Copied to Clipboard.
Reference Copied to Clipboard.
Reference Copied to Clipboard.
DMCA / Removal Request
If you are the original writer of this essay and no longer wish to have the essay published on the UK Essays website then please: