Viper is only compatible with Windows operating systems, it will not run on any Mac operating systems.
If you see a pop-up window like the one below, click 'save file': When your file has finished downloading, double click on it to install Viper: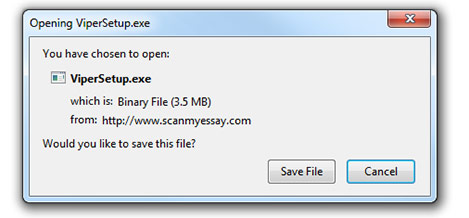 Alternatively on other browsers you may see the file downloaded to the bottom-left hand corner of your browser. Once it is complete simply click the file to install Viper.

Don't forget to check the terms and conditions.