Human Resources Analysis of a Small Business
Info: 4457 words (18 pages) Essay
Published: 31st Mar 2021 in Human Resources
INTRODUCTION-
Harpreet Barber shop is one of New Zealand's leading hair salons (cantina), guided by a philosophy of 'recognising the traditional craft of hairdressing without being restricted by it.( Britomartorg.2017)
Harpreet Barber offers haircuts, colour, and styling for men and women in a way that is contemporary but personalised to suit the individual. It's a bespoke experience that uses the best techniques and products in the industry. (Britomartorg.2017)
Get Help With Your Essay
If you need assistance with writing your essay, our professional essay writing service is here to help!
Find out more
At Harpreet Barber we take a relaxed, natural, and intuitive approach to hair. While we enjoy working with the latest fashion mood, we believe hair should be individual, uncontrived, and easy to style. It's about getting your hair texture to work for you, whatever the shape or form. . (Britomartorg.2017)
Established in 2012, Harpreet Barber has become renowned for its work in fashion shows and editorial photography.
Thus we are providing the best advice on any hair problems. Using a natural colour scheme, the Ryder saloon has been designed to offer total tranquillity to all clients.
.(Britomartorg.2017)
LOCATION-
The salon is located in the Auckland city on Symonds Street and is enhanced by the work of one of New Zealand's leading contemporary artists, Rahul Srangal
HUMAN RESOURCE ANALYSIS–
Owner
Harpreet singh is the owner of Harpreet Barber shop and has an experience of more than 7 years. He deals with the general cantina (saloon) and his work is to check the finance of every last worker working in the cantina.
Manager
Davinder Kaur is the full time Manager of the cantina (saloon). She has got 5 years of involvement in dealing with a cantina. She has been working in Harpreet barber for over 3 years now and she has got ability in the hair style and planning. She is great in making great relations with the clients and her additionally advice to the clients about their facial issues as all the facial treatment goes under her. Davinder is neighbourly and makes her clients feel important and agreeable. She monitors every one of the representatives, that how long a worker has functioned and on what days and reports that to Harpreet, the owner of the cantina. Davinder works five days in a week and furthermore gets ready roaster for the representatives.
Hair Consultant
Bonnie is working there as a hair specialist. He has been in the business from 7 years. He is doing low maintenance work. He is an old companion of Harpreet. For giving best administrations to Harpreet, he presented and prepared him at his cantina. As a hair expert he gives right guidance to the general population about the hair issues like falling hair issues and some more. He is well master in haircutting and outlining as Davinder barely gets time for that. He gives all the hair administrations to the clients.
Trainer
Gurjit is the mentor over there. Her principle obligations are to give preparing when they require somebody in occupied days. She likewise do threading and hair shading. She is doing low maintenance work. Rather than this she does cleaning work. In the event that they require anything in the shops then Harpreet requests that her bring it from the shop.
Customer Service
The other staff part is simrat. He is most delightful person in the cantina. He is doing all day work there. He is master in client benefit. He knows well how to attract the clients. Since the shop is excessively busy so he works for client benefit. He generally tries to fulfil the client So that they come to cantina over and over. At whatever point they require another item he arranges on the web and make reserving for a few clients as he done confirmation in realistic outlining. He tries to make more alluring site for the clients and dependably include something in that. In some cases Gurjit helps him in serving the clients
Skills, Competences, Capabilities, Gaps
Employees

Skills

Competences

Capabilities

Gaps

Harpreet

7 years' experience, communication and management skills

Pay roll

HR. skills, Administration Account

Pay roll

Time Management and staff Management

Customer Service skills

Simrat

Customer Service, Telephone communication skills.

Customer service, online booking

Customer Service, online booking

No knowledge of supervising

Davinder Kaur

Manager,5 year experience, supervisor, Management skills

Nail art, facial, scrub, hair designing, HR skills

Expert in face problems, manicure and pedicure, Knowledge negotiation skills, meeting minutes record

learning manicure and pedicure, no handling customers

Bonnie

7 year experience, hair consultant, Communication skills

Hair consultant, HR Skills

Hair cutting and designing, Communication skills

Lack of experience, no knowledge of supervising

Gurjit kaur

Trainer

Threading, hair cutting

Threading, Hair colour, Hair cutting

knowledge of customer service, best communication skills
Harpreet Barber shop TIMINGS-
Monday 9am-6pm
Tuesday 9am-6pm
Wednesday 9am-6pm
Thursday 9am-6pm
Friday 9am-6pm
Saturday 9am-4pm
Sunday close
Weekly roaster for two weeks
First week
Name

Expertise Area

Day

Time

Job Type

Total weekly Hour

Harpreet

Owner

Tue to Sat

9:00am to 5:00 pm

Full time

40

Davinder kaur

Manager

Mon to Sat

8:00am: 6:00pm

Full time

60

Bonnie

Hair consultant

Tue to Thurs

11:00am

6:00pm

Part time

21

Simrat

Customer service

Mon to Sat

9:00am 5:00 pm

Full time

48

Gurjit Kaur

Trainer

Wed to Fri

1:00 pm 5:00 pm

Casual

12
Second week
Name

Expertise Area

Day

Time

Job Type

Total weekly Hour

Harpreet

Owner

Tue to Sat

9:00am to 5:00 pm

Full time

60

Davinder kaur

Manager

Mon to Sat

8:00am: 6:00pm

Full time

40

Bonnie

Hair consultant

Tue to Thurs

11:00am

6:00pm

Part time

29

Simrat

Customer service

Mon to Sat

9:00am 5:00 pm

Full time

40

Gurjit Kaur

Trainer

Wed to Fri

1:00 pm 5:00 pm

Casual

12
NUMBER OF STAFF MEMBERS PER DAY
| | |
| --- | --- |
| Day | Number of Staff |
| Mon | 3 |
| Tues | 5 |
| Wed | 5 |
| Thurs | 5 |
| Fri | 4 |
| Sat | 3 |
| Sun | 0 |
Since, Tuesday, Wednesday and Thursday are the busy days of our saloon, we have the more staff working on those days and rest of the alternate days, and we have 3 to 4 employees working.
Create a job advertisements, person specification's and Job description
PART TIME HAIR DESIGNER REQUIRED
–
Experienced hair expert/fashioner required who must have the capacity to chip away at ends of the week and no less than one week day.
Your duties will include-
Hair Colouring
Styling
Blow-waves
Perms
Successful candidate for this exciting new opportunity, it is essential that you are……
Qualified hair expert or have involvement of least 2 years or above.
Excellent relational abilities
Reliable and self-inspired
Friendly
Flexible
Work well in a little group condition
In return for the services we are offering:
A Part time position with 20-25 hours per week, bonus, and other benefits.
To apply for this position please send you CV through by hitting on the 'APPLY' below or contact Harpreet (0220662446).
Applicants for this position should have NZ residency or a valid NZ work permit.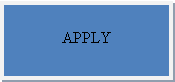 Management Structure
The Channels of communication
Communication information starting with one area then onto the next requires some type of pathway or medium. These pathways are called communication channels. Keeping in mind the end goal to make an administrator's assignment less demanding, the sorts of communication channels are assembled into three principle bunches: formal, informal and Unofficial . There are such a large number of courses in which we can do convey like: –
Formal Communication Channel
Unofficial communication channel
Informal Communication Channel
Formal Communication Channel: A formal communication can be characterized as methods for correspondence that is ordinarily controlled by the managers in an association. It has been known as the primary line of the association operational correspondence. This is planned the reports, records, and different structures that stream all over in the framework.(e.g.-Staff meeting every two week)
Informal Communication Channel:
Informal correspondence emerges out of each one of those channels that fall outside the formal channels and it is otherwise called grapevine. It is set up around the societal association of individuals from the association. Informal correspondence does not take after specialist lines as on account of formal correspondence. It goes about as a significant reason in communicating certain data that can't be diverted through the official channels. It fulfils the general population longing to recognize what is going on in the business and offers a chance to express fears, stresses and complaint.(e.g.-Talk Individual)
Unofficial Communication channels:
Rumours or gossipy titbits make up a part of unofficial correspondence in an association. Data might be spread unofficial from any level of an association, using an undocumented web of contact between companions in the association. Not everybody is incorporated into unofficial correspondence channels, which means data may achieve just a segment of the association. Since the correspondence isn't authorized, the legitimacy of the data imparted informally can be flawed. On the off chance that administration can take advantage of the informal correspondence channels, however, they can pick up a comprehension of the estimations of their subordinates' attitudes or qualities, and in addition counter any false data being spread through the informal correspondence level. (E.g.-Talk to that person about being confidential)
I) Differences between collective employments agreements and individual agreements.
A business understanding is an agreement between a business and specialist. It covers things like hours of work, rates of pay and occasions. Each specialist must have a business understanding. It is lawfully authoritative, which implies in the event that one side doesn't do what they've consented to, the opposite side can implement the understanding through the Employment Relations Authority.(e.g.-All staff on individual agreement)
There are two sorts of agreements:
Collective Employment Agreement
Individual Agreement
Singular work agreements are consulted between an individual and their manager, and tie just those gatherings. Aggregate understandings are consulted between an enrolled union and a business. An aggregate agreement might tie on representatives who are individuals from the union and whose positions are secured by the scope statement of the aggregate understanding.
Singular work is best suit for representatives as this spreads worker and manager. Singular understandings can be utilized when:
There's no group that covers the representative, or
There's a pertinent understanding yet the representative isn't a union part and wouldn't like to join the union. The representative will be secured by the terms and states of the aggregate understanding for the initial 30 days. From that point onward, the two sides may make an individual agreement.
ii) Compile an individual employment agreement that you can use. The individual employment agreement will need to meet legislative requirement.
The EMPLOYMENT RELATIONS ACT 2000 permits representatives and businesses to arrange singular understandings
An singular business understanding must be in composing and should include:
The names of the representative and business concerned
A description of the work to be performed
An sign of where the representative is to play out the work
An sign of the game plans for a considerable length of time of work
The wages or salary
A plain dialect clarification of the administrations accessible for settling business relationship issues, including the 90-day time restrain for raising an individual report with the business (perceive How to bring an individual grievance against your manager)
For new agreements made after 1 April 2004, a provision affirming the privilege of a worker who chips away at an open occasion to be paid either time and a half or corrective rates contained in the understanding, whichever is more (Agreements effectively existing on 1 April 2004 must be revised to incorporate this whenever they're altered, however not later than 1 April 2005.) (For more points of interest, perceive How to guarantee you get your full occasion and leave qualification as a representative.)
For new agreements made after 1 December 2004 (unless the understanding spreads one of the ventures indicated in the Act), an arrangement consulted between the gatherings that secures representatives influenced by rebuilding (Agreements effectively existing on 1 December 2004 must be corrected to incorporate this by 1 December 2005, or whenever they're revised, or before the rebuilding produces results, whichever is soonest.) (These "worker insurance arrangements" for representatives influenced by rebuilding are clarified in detail in How to challenge an excess.
ref (www.legislation.govt.nz)
iii) Choose staff member to prepare the individual employment agreement for:
Individual Employment Agreement complies with requirements of the Employment Relations Act 2000 and amendments.
INDIVIDUAL EMPLOYMENT AGREEMENT
(NO APPLICABLE COLLECTIVE AGREEMENT)
This Agreement is made compliant with s.65, Employment Relations Act 2000 between:
_Harpreet ("the Employer")
Furthermore,
Bonnie (YOU)___FULL TIME EMPLOYEE AVAILABLE
POSITION AND DUTIES: you are utilized as Hair Consultant In doing your obligations; you are required to conform to all your Employer's approaches, rules and legal guidelines and at all circumstances demonstration to the greatest advantage of the Employer.
Your Duties will be:
Design, shading and cut
Specialize in particular field, if wanted
Attend all instructional courses with training group
Set positive case for all new colleagues
Consult with visitors to suggest suitable items
HOURS OF WORK
a. Your typical hours of work will be 40 hours for each week, to be worked between
10am to 6pm on 5 days of the week,
b. You will be qualified for one week 30 minute unpaid dinner interval and two week 15 minute paid rest intervals every day. You agree that these breaks will be taken on occasion as coordinated by your Employer having respect for the need to keep up ordinary administrations.
REMUNERATION
. You should be paid a wage of $16 every hour. You should be paid just for time really worked, unless this agreement particularly.
This hourly rate should be comprehensive of the business' commitment of 15% to Kiwi Saver.
WAGES
Your wage/compensation will be evaluated every year around 30,000 or at such other time as might be dictated by the Employer. There is no commitment on the Employer to expand your wage or pay as a feature of this audit.
HOLIDAYS
ANNUAL HOLIDAYS
Yearly Holidays might be permitted as per the Holidays Act 2003. You are qualified for 4 weeks yearly occasions on the finishing of every time of work. Your yearly occasions will be paid at the more noteworthy of your "customary week after week pay" or "normal week after week profit" (as characterized by the Act).
PUBLIC HOLIDAYS
You are qualified for open occasions as per the Holidays Act 2003. The accompanying 11 days in every year will be occasions on pay in addition yearly occasions where they fall on days that would some way or another be working days for you.
Christmas Day
Boxing Day
New Year's Day
The second day of January
Good Friday
Easter Monday
Anzac Day
Labour Day
The Birthday of the Reigning Sovereign
Waitangi Day
The day of the commemoration of the territory (or the day privately saw as that day)ref (www.legislation.govt.nz)
LEAVE
SICK LEAVE:
When you have been working consistently for the Employer for 6 months, you are qualified for 5 days' paid sick leave, which you can take when:-
You are sick or harmed;
Your mate or true accomplice is wiped out or harmed; or
Someone who relies on upon you for care is debilitated or harmed
You will get to be distinctly qualified for a further 5 days paid wiped out leave on the culmination of every 12 months of constant work from there on (i.e. following year and a half, 30 Months and so forth.)
MEDICAL ASSESSMENT AND REPORTS
You concur that the Employer may ask for the expert to create such composed reports about your wellbeing or welfare as it requires and to use such reports in such courses as it sensibly accepts are important to help it in settling on choices about your wellbeing, security or welfare, or the wellbeing, wellbeing and welfare of any outsider and the effect those may have on your proceeded with work.
BEREAVEMENT LEAVE
When you have been working consistently for the Employer for 6 months, you are qualified for one (1) day's bereavement leave on the demise of whatever other individual, gave the Employer acknowledges, considering pertinent elements, that you have endured a deprivation.
PARENTAL LEAVE
You are qualified for parental leave as per the arrangements of the Parental Leave and Employment Protection Act 1987, as corrected occasionally. Ref: (www.legislation.govt.nz)
EQUAL EMPLOYMENT OPPORTUNITIES:
Equal employment opportunities (EEO) are referred to in a scope of work related legislation that applies to people in general and private areas in New Zealand. The Employment Relations Act 2000 (ERA) places commitments on businesses which 'require bosses, representatives and unions to manage each other in accordance with some basic honesty. The essential prerequisite is that the gatherings may not misdirect or cheat each other. This prerequisite applies to all parts of the business relationship including, yet not constrained to, aggregate bartering, connection by and large between managers, representatives and unions, union access to work environments, and meeting about rebuilding. Ref:( www.legislation.govt.nz)
HEALTH AND SAFETY
You consent to complete your work as per safe practice and won't do anything or omit to successfully uncover you or some other individual to sickness or harm.
You should report all mishaps, regardless of whether bringing about harm to your supervisor. Inability to do as such will be thought to be unfortunate behaviour and could likewise jeopardize any qualification to first week pay you may have under the Injury Prevention, Rehabilitation and Compensation Act 2001.
In the event that you stop a business related individual harm guarantee with ACC, you consent to furnish the Employer with a duplicate of the finished claim shape as quickly as time permits.
Where appropriate defensive garments and gear is given by the Employer, you should wear and additionally utilize the dress and hardware as per the Employer's directions. Inability to do as such may bring about disciplinary activity. You have to answer to your chief any imperfections or wear and tear in the apparel or gear.
PROCEDURES FOR SETTING WORKPLACE DISPUTES    
Representative concurs and stipulates that any remedies they may have for the breach of any work related commitment, regardless of whether under law or by method for contract, should be constrained to what might as well be called six (6) months' pay of Employee where permitted by law. This limitation is comprehensive of any cases for exceptional harms, general harm, and compensatory harm, loss of salary, passionate harm, or reformatory harms.
APPRAISAL AND EVALUATION SYSTEMS
Under the Civil Service Performance Appraisal handle, staffs were to be evaluated once every year. Directors, bosses and staff individuals in every one of the three districts expressed that not very many staff individuals at any point experienced execution evaluation. Or maybe, staff who received advancement interviews raced to gather the structures and have their directors signs them. Thus, targets and accomplishments were noted reflectively. The information from Central Region affirms this data as just 16% of staff met had an execution evaluation in the last.
Cite This Work
To export a reference to this article please select a referencing stye below:
Reference Copied to Clipboard.
Reference Copied to Clipboard.
Reference Copied to Clipboard.
Reference Copied to Clipboard.
Reference Copied to Clipboard.
Reference Copied to Clipboard.
Reference Copied to Clipboard.
DMCA / Removal Request
If you are the original writer of this essay and no longer wish to have your work published on UKEssays.com then please: