Providing Leadership in an Organisation
Disclaimer: This work has been submitted by a student. This is not an example of the work written by our professional academic writers. You can view samples of our professional work here.
Any opinions, findings, conclusions or recommendations expressed in this material are those of the authors and do not necessarily reflect the views of UK Essays.
Published: Wed, 13 Sep 2017
Providing leadership for a team in an organisation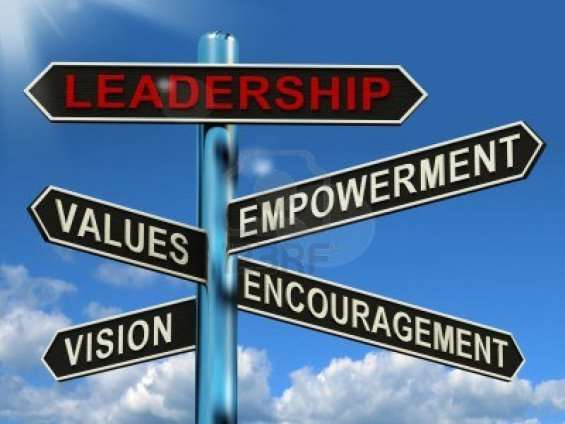 Task one
1. Give your brief history of your organisation and your role in organisation?
United Flower Growers Ltd (UFG) is a company formed by the combination of grower-owned companies United Flower Auction Limited, and the flower operational arm of Market Gardeners Limited – creating a truly unique and well-structured marketing organization that is totally focused to the needs of the New Zealand Flower Industry. It is located in 500 MT wellington highway in mt wellington.
I am working as a supervisor in the company which is really hard for me I have to do lots of work to arrange auction. We arrange 3 auctions in a week. Auctions start at 6 am but we have to load the trollies before the auction so we start working at 3 am.
UFG currently runs two physical 'in-house' auction systems in Auckland and wellington.
This auction runs on the 'Dutch Auction Method' using an electronic clock system with the aid of an auctioneer.
The clock descends anti-clockwise from a set start price and then decreasing in price until a buyer is wants to make a bid and accept the purchase price.
The big advantage of this system is the speed, accuracy and fairness of the sales process.
Fresh flowers are delivered the day before, overnight or early morning prior to the start of the auction.
The flowers are sold on a non-preferential basis. The flowers are sold on a non-preferential basis. This means that provided product is received prior to the auction 'cut off' time, the flowers can be sold at any time during the auction.
Q2.state your Organisation visions and values, and then explain them in a way that is meaningful and would be understood to your team?
Visions
As an industry-owned company, our goals and objectives are almost identical to those of our suppliers and customers and to be alive in the flower industry for the 50 years. We will continue to work as industry partners with all involved in the NZ flower industry.
Values
Be friendly to customers.
Responsible to your job
Punctual to work
Co-operative with other staff management.
Name and fame of company.
Q3.How do you know that your team understand your visions and Values?
As a supervisor it is my responsibility to check with my team is they really understand the visions and values of the organisation. It can be done in many ways so I am going to describe following-
Meetings- by doing meeting with my team members I can confirm that they got it or not.
Feedback- at the end of the month I can take feedback from each staff member to make sure they understand the vision and values.
Work performance- I think it is also a best way to make sure everybody is working on the expectations of the company; I can observe or supervise their work they are working good or not.
Q4. Describe at least two leadership styles that you have used in the context of your work explain how you chosen your leadership styles influence others in your team to achieve your organisational goals and it is consistent with its visions and values ?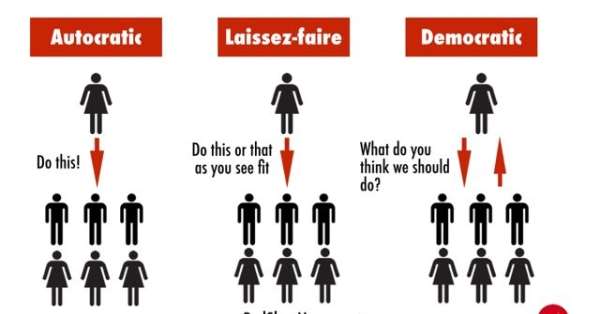 Autocratic leadership is a leadership style controlled by individual control to make all the decisions. Autocraticleaders typically make choices based on their ideas and judgments and rarely accept advice from other team members.
For example if I want to fire somebody from work whether he is working good or not, if I want to fire him I don't take any advice from anybody I just make my decision.
Democratic leadership is a type of leadership style in which members of the group take a more participative role in the decision-making process. Everyone is given the opportunity to participate, ideas are exchanged freely, and discussion is encouraged.
For example if I want to hire somebody so I will decide with my team members that are there any need to hire somebody or not.
Q5. Providing examples of how you model behaviour that are consistent with your organisational visions and values?
Group work is depending on the basis of individual partners. They need to trust, respect, and support each other. It can be anything at the workplace for example support and help if anybody need.
Sharing Information
Communication
Patience
Honesty
Team work
Ans6.
Personal styles
| | |
| --- | --- |
| Friendly | Every employer has a dream to have employees with glowing behaviours, making management of employees an easy task. Talk nicely with staff and customers. If any problem try to solve it with patience. |
| Co-operative | It means to respect, and support each other. It can be anything at the workplace for example support and help if anybody need. |
Working styles
| | |
| --- | --- |
| The Social Work Style | Helpers |
| The Investigative Work Style | Problem solving |
| The Conventional Work Style | Organizers |
| The Artistic Work Style | Creates more plans |
Q7.Describe an example of a workplace situation where inconsistent styles were present, however you were able to provide support to individual and teams to achieve consistency?
Ans7.
I am a supervisor at UFG, as a supervisor I have to face many difficulties and to provide consistency in a team or a workplace is best option is to make team spirit in your working team that everyone in your team is to be friendly to every person of your team.
An example for my workers not work properly like be lazy due to any cause I use leadership style democratic first discussing with all the staff about their working by individual meetings or staff meeting then after that see their working if they start working better so it is good but if not then apply autocratic leadership style by straight order to them or give them warning if the last time they do the same then harshly fire them from their job.
Assignment Task Two
Section 1
A.
We can establish a team behavioural expectations and standards with some responsibility if we give responsibility to someone.
One of the best key components of establishing a team is to setting expectations for the team members who are coming on my path way.
1. See the members interest in the company problems or anything happen in company that they take part in company's matter or not.
2. See company decision making skills by which you get a simple idea that company's members knows about all the characteristics visions and values of company.
3. The behavioural expectations of the team is seen in the general organisation.
B.
Yes thee agreed behavioural expectation and standards must be clear and consider and should be recorded in a format that meets your individual teams and organisational requirements. I can see effecting of each person from the gathering and all things considered, in case I see execution drop in a gathering or an individual, and have a meeting with him/her or gathering to energize that individual or gathering moreover help the individual or meeting in accomplishing their points and this improves the execution of the person.
C.
It must be align to with the organization vision and values it is very important for good work performance. If everybody is working according to the vision and values then we can work nicely. By watching s and group's advance and taking a gander at what objectives have been skilled and in the event that they coordinate with the relations values and vision.
Minutes of meetings
Staff meeting minutes:
Meeting title- issues during work
Date – Wednesday, 1, March, 2016
Time of the meeting – 11:00 am
Area of meeting: Staff room
Visitors – Sandeep
Open correspondence: none
Attendees:
karanvir Singh Sandeep Singh, Rajkawal Singh kamaljit Singh, Mandeep Singh
Absentees: Arshdeep Singh, Rajvir singh
Planes:
1. Need to look after the customers and satisfy them by giving incredible qualities of organizations.
2. Issue of parking.
3. Talk to the other staff and conform with them where we need more staff.
Agenda
Scene: auction room
Time: 11 am
Participants:
Manager – Happy
Supervisor – Karanvir Singh
Administrator – Sandeep Singh
Group Leader-Rajvir Singh
Minute taker: kawal Singh
1. Customer service
2. Parking issues of colleagues.
3. Need more staff.
All agreed.
Section 2
A) Problem in the working environment can be a positive technique if managed reasonably. Issues besides, issues are seen and directed in a split second. In the event that I continually ignoring issues that is without a doubt making issues my accomplices it might understand the lessened level of thankfulness between the accomplices and social event pioneer. To guarantee issues of accomplices are watched out for, I equip them with plan of their duties and assets. It is fundamental to screen my social occasion, uninhibitedly and taking all things into account to examine their issues and issues worry with their work and working environment endeavoring to see issues before they wind up being full scale issues. They give me responses on the movement of work and on the off chance that they require additional asset or time to complete the endeavor. Outline: Rajkawal required additional opportunity to arrange on the reference with the client association supplier (alluded to not) as the supplier was away.
B) I guarantee I have a sorted out talk with every individual from the social event and take a gander at any issues or bolster they require secluded from the meeting. Beginning late Dilraj clearly was late at work. On exchange with him I discovered he had transportation issues. Anmol goes from an undefined course from Dilraj and we examined the matter with Anmol why should merry give Dilraj transportation until his auto was settled.
C) The achievement of any attempt relies on upon the duties of each individual from the total, yet two or three clusters arrange superior to anything others. Precisely when accomplices have an assessment particular proprietorship in the social event meander, accept that their obligations are respected, additionally, see that the attempt manager contributes nearly and exhibit others how it's done, they feel affected to contribute their best work. By allowing to everybody to talk up and to share their contemplations, make everybody a pioneer, being an ordinary illustration and empowering proprietorship, these things demonstrates particularly pleasing to support the partners. I utilize the running with strategy to broaden unrivaled in the social event. I keep records of the progress .To make a region for accomplishment, by purging hindrances, setting an unmistakable vision and giving major mechanical gatherings and arranging.
d) I allow my partners to stand up their viewpoints in the midst of our social events. Exactly when the whole assembling should be incorporated at the same time, I explore accord essential authority models. With these, each gathering part has the opportunity to give data and suppositions. All people discuss decisions until we overall agree on an answer. With understanding, there's frequently exchange off. Not everyone gets all that they require out of an official conclusion. Regardless, in light of the fact that everyone has sensible information, the decisions came to are often ones that all can live with.
E) Enhance and support
(1) Monitoring the work adequately (giving hopeful input and responding to issues in the work with gratefulness and offer) Anmol required additional some assistance with timing to complete his assignment in managing the Customer Service Course Provider. I comprehended that in this way of the inaccessibility of the supplier he was not set up to finish his work inside the time partition and required additional time.
(2) Providing socio-anxious fortify (indicating support for a colleague's activities or choices; soothing unsavory conditions for subordinates; mixing; keeping accomplices instructed about upsetting conditions; tending; really appraisals; and uncovering individual data). I saw when Sandeep was not set up to complete his work and was underweight because of transport issues. I procured Sandeep and Manoj for a little espresso meeting to deal with his issue. Anmol was demonstrated support and vitality to help Sandeep.
F) Mutual trust among individuals
I develop my social affair on the initiate of their lord accomplishment all together for accomplices to regard each other. I see their accomplishment straightforwardly.
I don't talk about bungles made by a partner despite his awesome certainty. I have to recognize with him stealthily and exhibit how he can overhaul his execution.
Prohibit bits of jibber jabber inside the social event, keeping an open ear to stories which can contain hurting, adversarial or too much individual information on any individual from the get-together. This can be a basic inability to our social event.
I ensure all individuals are overseen correspondingly as and no twofold standard obliged to any one individual from the social occasion.
Distribute work in sensible way.
Solve clashes in ace way.
G) Encourage new thoughts that encourage viable cooperation
I make a working environment where all suggestion, obligations and activities are welcome from specialists at all levels of the affiliation. I hold social affairs to create new considerations. Compensate staff for their exertion by offering impelling forces e.g. I gave Anmol trade compensate for getting out a Customer Benefit Course Provider who engineered with us and gave us an arrangement which was less exorbitant than some other relationship in our general region.
Section 3
A) I interface with individuals outside the social occasion utilizing fitting correspondence channels. If they have an inclination for email, I email to interface with them or telephone call, faxet cetera. I do plan key delegates inside our social event on the best way to deal with manage the general people when observing request on touchy issues. In addition I utilize studies and reviews to assess and address issues.
B) Some techniques for correspondence from people outside our gathering are by methods for email, phone calls, verbal correspondences, surveys, studies et cetera.
C) With the cut-off points and experience and being an old staff of our organization together, karan was hopeless about his wages. There hadn't been any improvement to his pay inside the latest year. With the creating workload he was expecting a remuneration rise soon. He was crying of this matter on a few occasions. Associates were beginning to get exasperated by his difficulties. I had information from the head concerning the issue. I had visits with the money and back division if there can be pay climb in weeks to come. i promised them that Surjit is a resolute worker and no doubt we are experiencing workload starting at now. It is sensible to give him a compensation rise. Since contradictions and emerges are inescapable from social affairs, the best methodology is urging accomplices to learn sharpens that offer them some assistance with working through clashes and keep up careful working relationship in the meantime.
D. The second issue was, there was a two individuals, one of my area of skill and the other of the other division were having strife with each other over some negligible issue and they were the primary communicators in the middle of both the offices they conveyed each other's specializations data and were in this way essential in correspondence inside the offices and for the powerful working of the organization as they having a few issues with each other they used to overlook imperative data's sent from each other or weren't notwithstanding sending any and were reprimanding each other for the disappointment which cost the association a lot as far as customers and notoriety, then they both were called attempted to mollify them two and instructed them to be proficient in work and on the off chance that they didn't work appropriately and the organization endures any further misfortunes they will be ended from there on they kept that hatred out of the workplace and began working legitimately.
E. The healing move made for the principal example was to have a meeting with that representative and educated him regarding the significance of the client benefit and in the event that he doesn't enhances than stern move will be made against him. In the second case I apologized to the client and changed the standard and asked client that we can give the thing at a similar value we have posted on the flag on the off chance that he needs.
Reference
---
Cite This Work
To export a reference to this article please select a referencing stye below:
Reference Copied to Clipboard.
Reference Copied to Clipboard.
Reference Copied to Clipboard.
Reference Copied to Clipboard.
Reference Copied to Clipboard.
Reference Copied to Clipboard.
Reference Copied to Clipboard.